Endlich! Mein erster Bericht über eines meiner Liebesrestaurants in meiner Stadt. ( Yao Yao Restaurant)  Es ist ganz zurecht unter den ersten Tipps in meinem Salzburg Guide gelandet. Warum? Na da muss ich etwas weiter ausholen.
Kennt ihr die typischen Restaurants in Einkaufszentren? Meistens gibt es ein Restaurant mit Selbstbedienung oder ähnliches, eine Pizzeria, in der fettige Pizzen oder verkochte Pasta serviert werden und meistens gibt es noch ein asiatisches All you can eat Restaurant. Der Europark (unser Einkaufszentrum in Salzburg) ist hier eine absolute Ausnahme. Hier befindet sich nämlich einer meiner absoluten Favoriten wenn es um leckeres Essen geht. DAS YAO YAO Restaurant im Europark. Asiatisch und Heimisch, kombiniert in originellen Gerichten.
Qualität wird hier ganz groß geschrieben und dies wurde auch bereits von Restaurant-Guides A la Carte, Gault Millau und Falstaff vielfach ausgezeichnet. Zurecht, wie ich finde!
Seit Ende August wurde das Restaurant komplett umgebaut und ist jetzt noch moderner und stylischer! Das Highlight ist aber definitiv die neue Menükarte, denn hier finden sich jetzt auch neben bekannten Gerichten, sehr außergewöhnliche asiatische Speisen, wie Hühnerfüße, Schweine-Ohren und Scheine-Zunge, angerichtet als kleine Tapas, sodass man von allen mal probieren kann. Wer nicht so experimentierfreudig ist, bekommt natürlich auch eine große Portion gebratene Nudeln & Co. Wenn ihr mich fragt, gibt es hier ausgezeichnetes Sushi und auch die Bao (Teigtaschen) mit unterschiedlichen Füllungen zählen zu meinen absoluten Favoriten. Neben eigenem Kraftbier und Wein gibt es auch selbstgemachte Sirup. Probiert unbedingt den Mango Tango oder das Vitaminchen – super lecker! Mehr könnt ihr hier genauer nachlesen.
Übrigens ist das Restaurant auch außerhalb der Öffnungszeiten des Einkaufszentrums geöffnet und bietet auch abends ein super gemütliches Ambiente! Es empfielt sich jedoch immer zu reservieren, da vor allem abends ein recht großer Ansturm herrscht. Wer keinen Platz mehr bekommt, der kann immer noch sein Essen mit nach Hause nehmen, denn ein Take Away Service wird auch angeboten!
Der Beitrag ist übrigens weder gesponsert noch bezahlt und das Yao Yao Restaurant hat meine Empfehlung einfach nur verdient, da ich als treuer Stammgast noch nie enttäuscht worden bin. Mehr Salzburg Tipps findet ihr bald hier.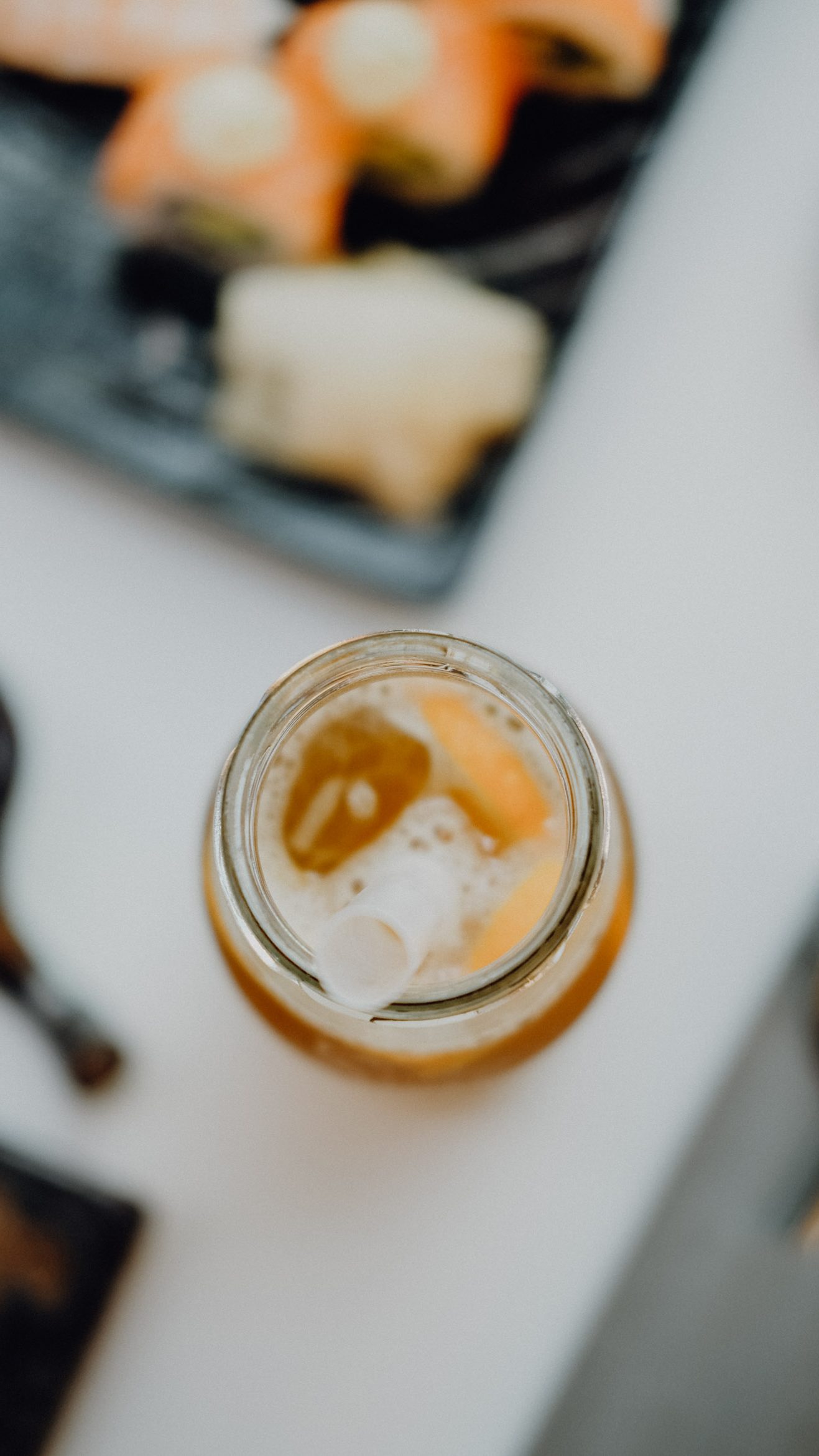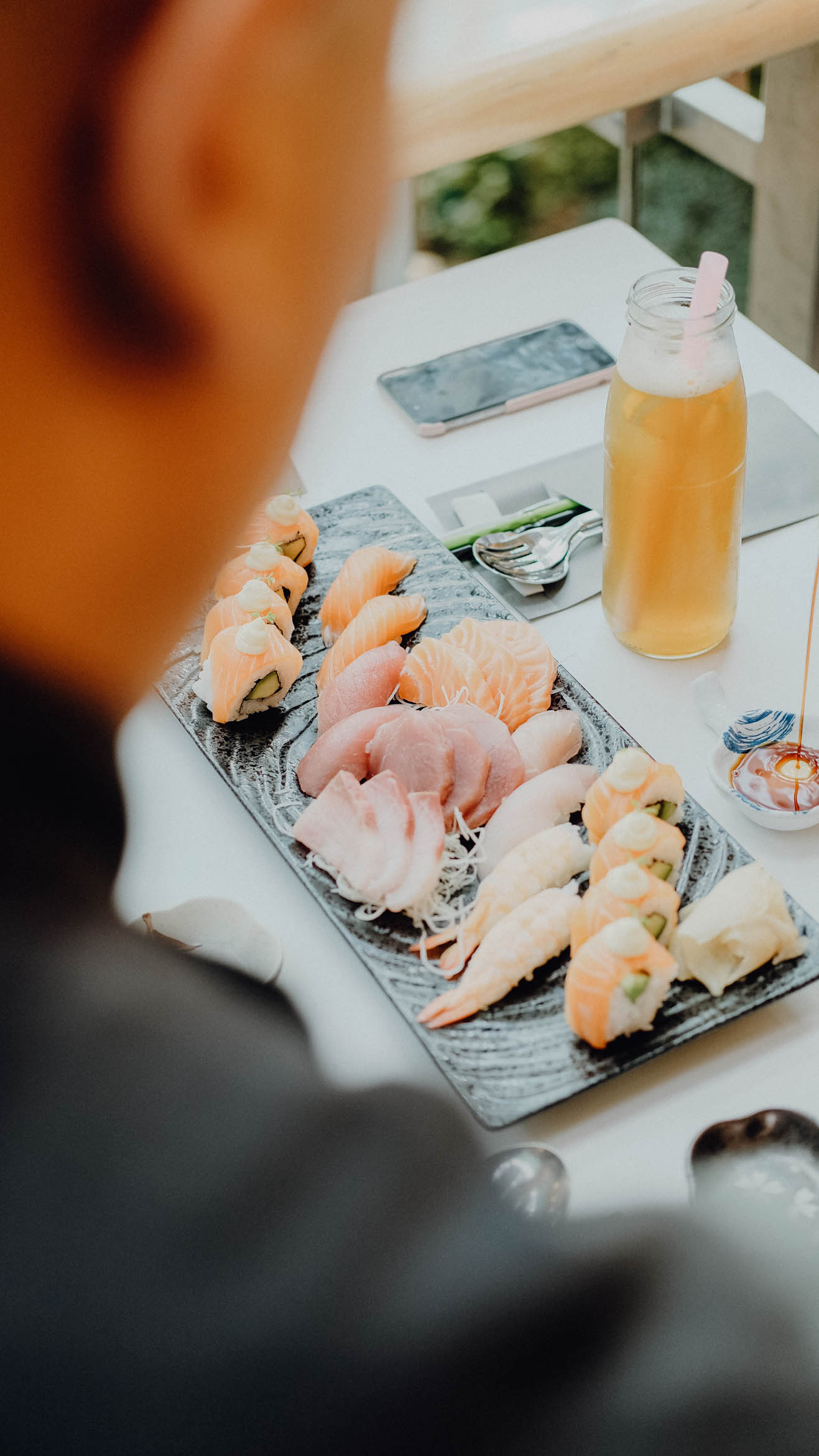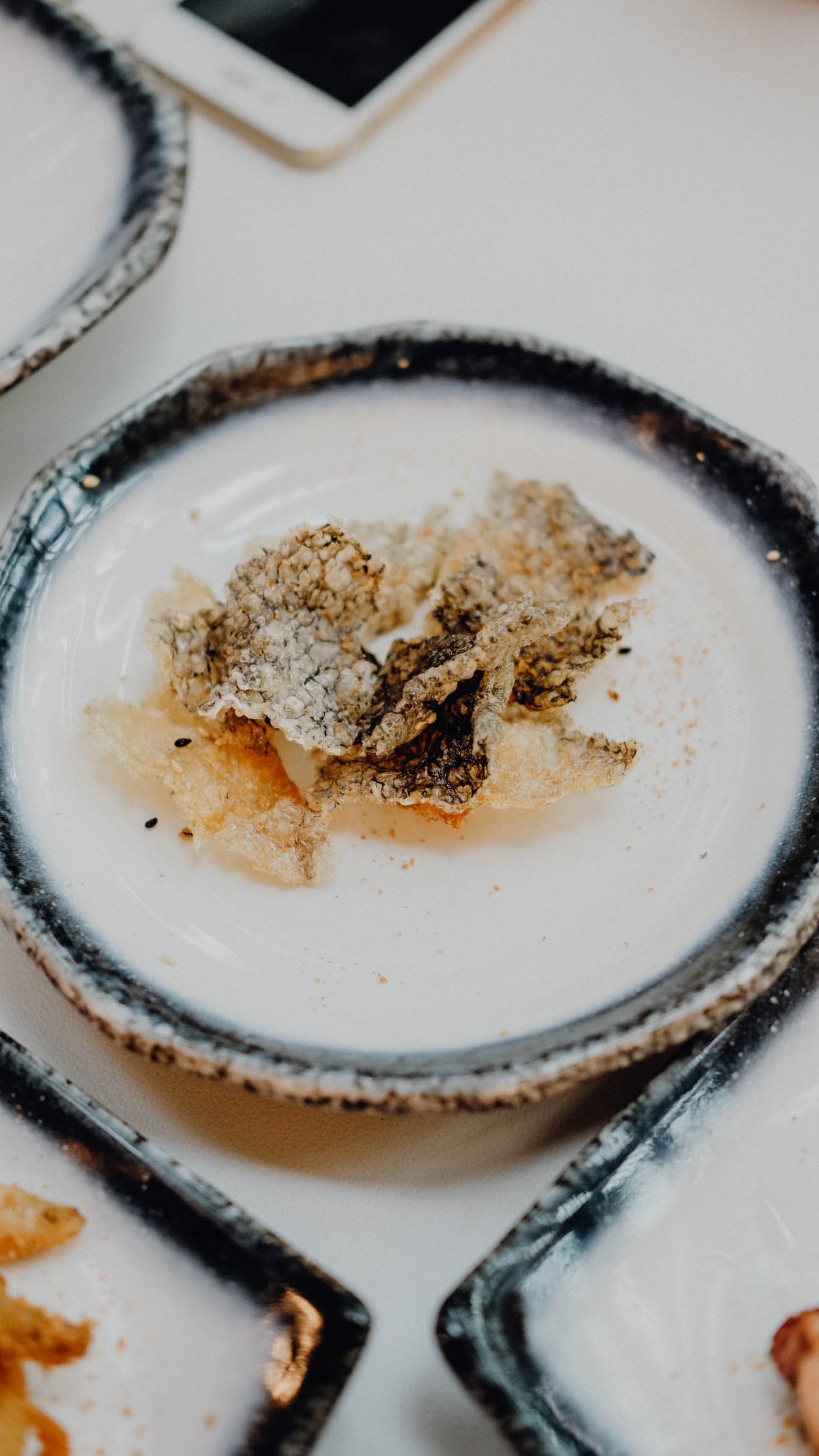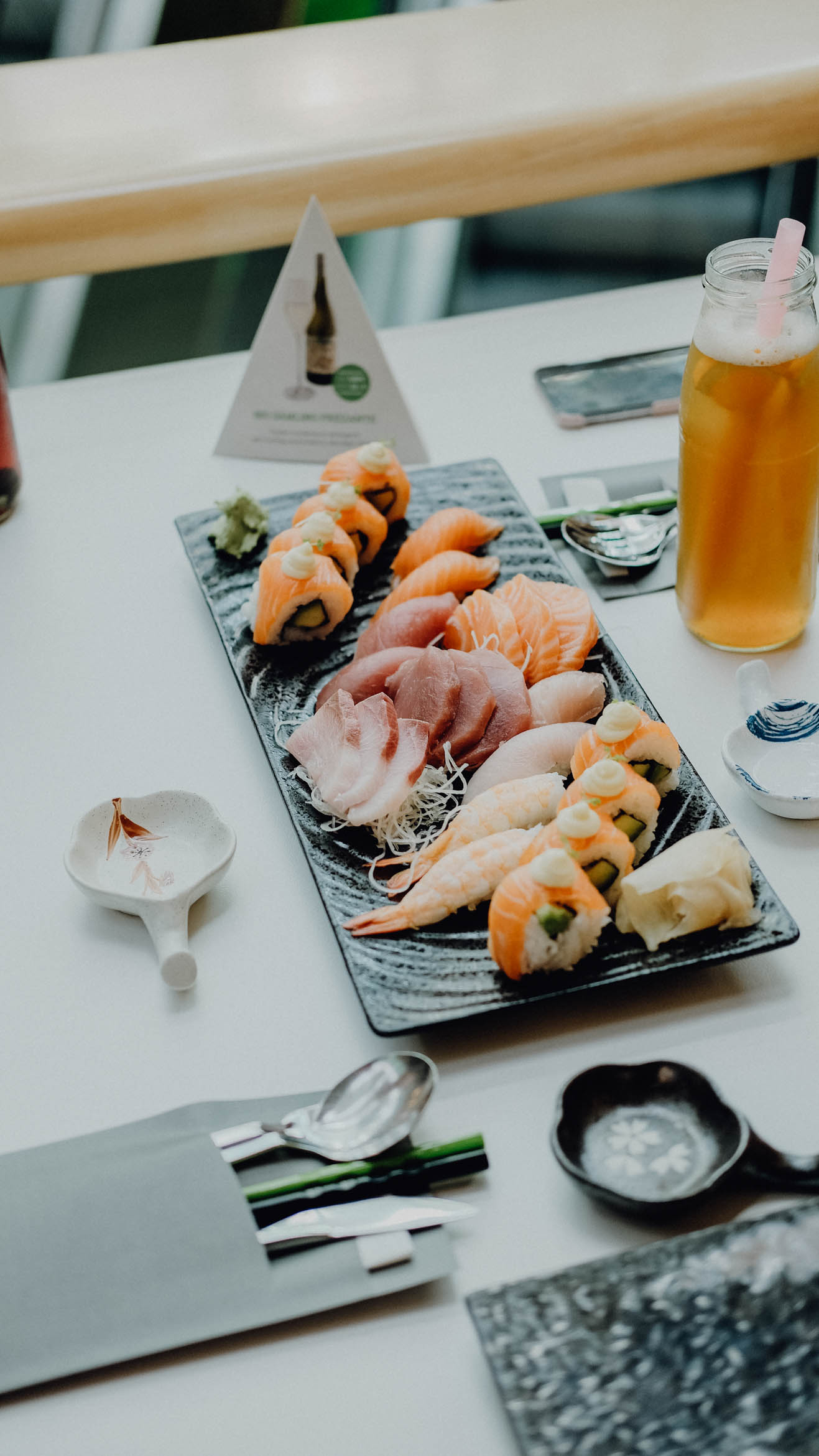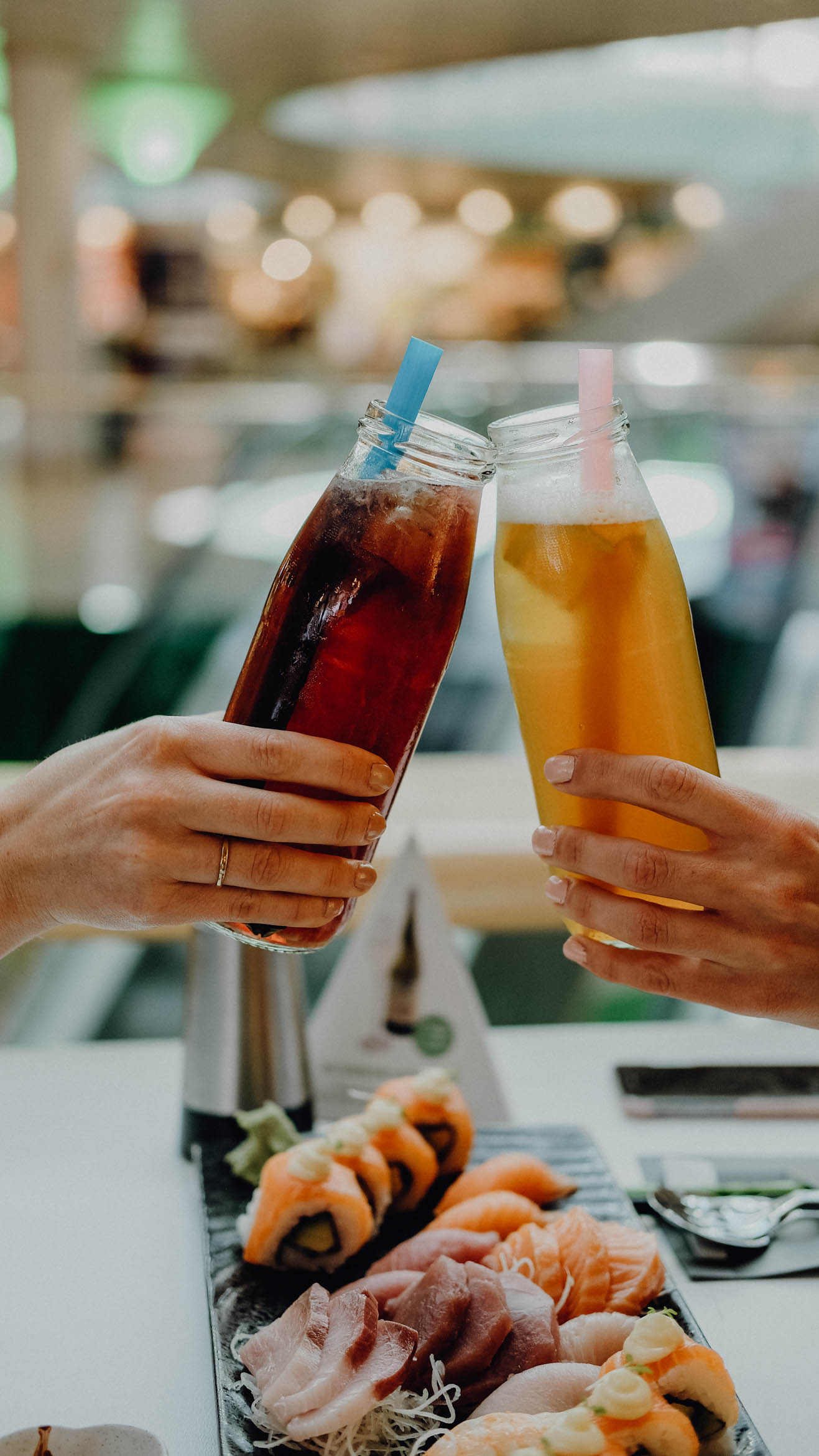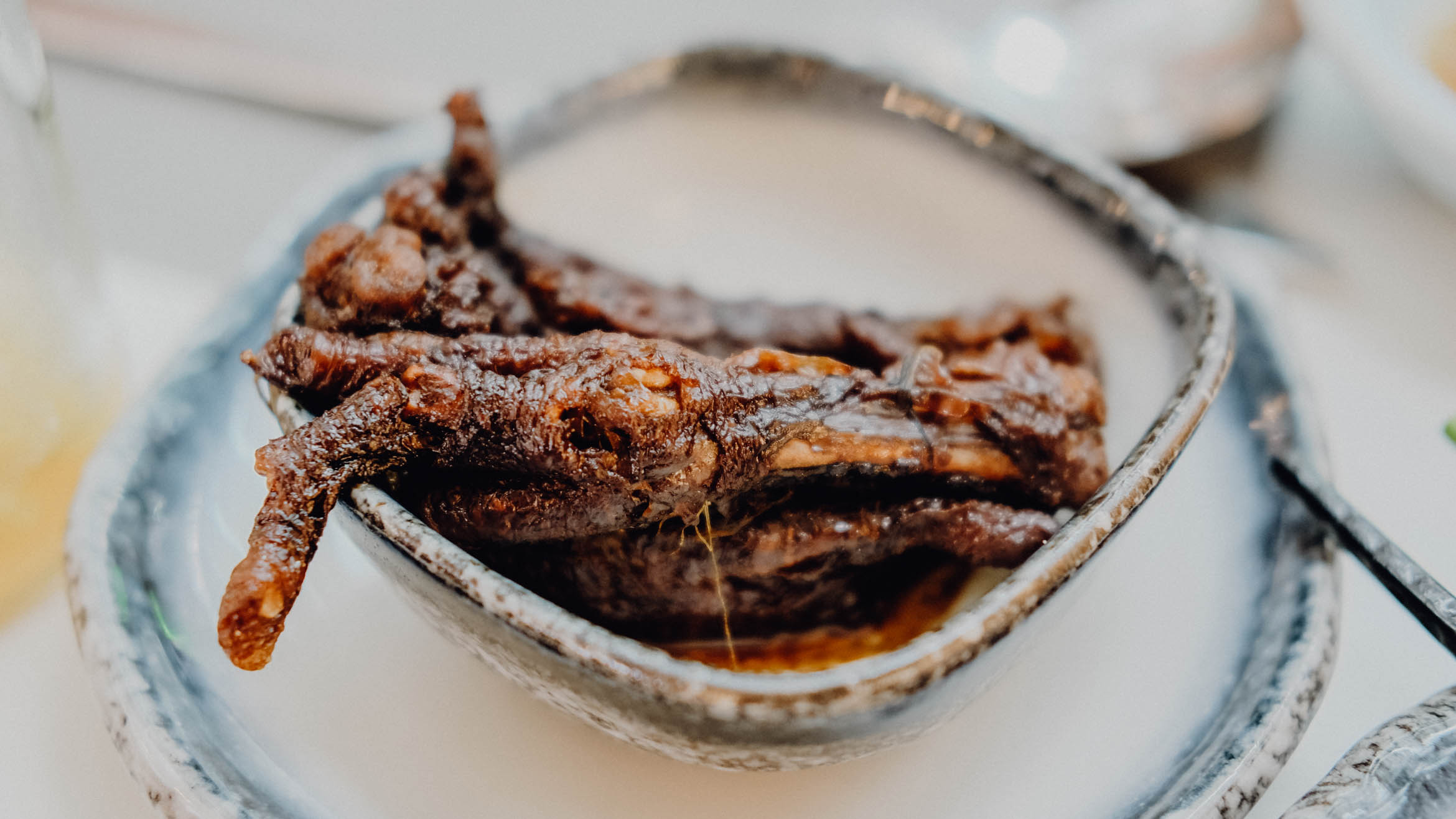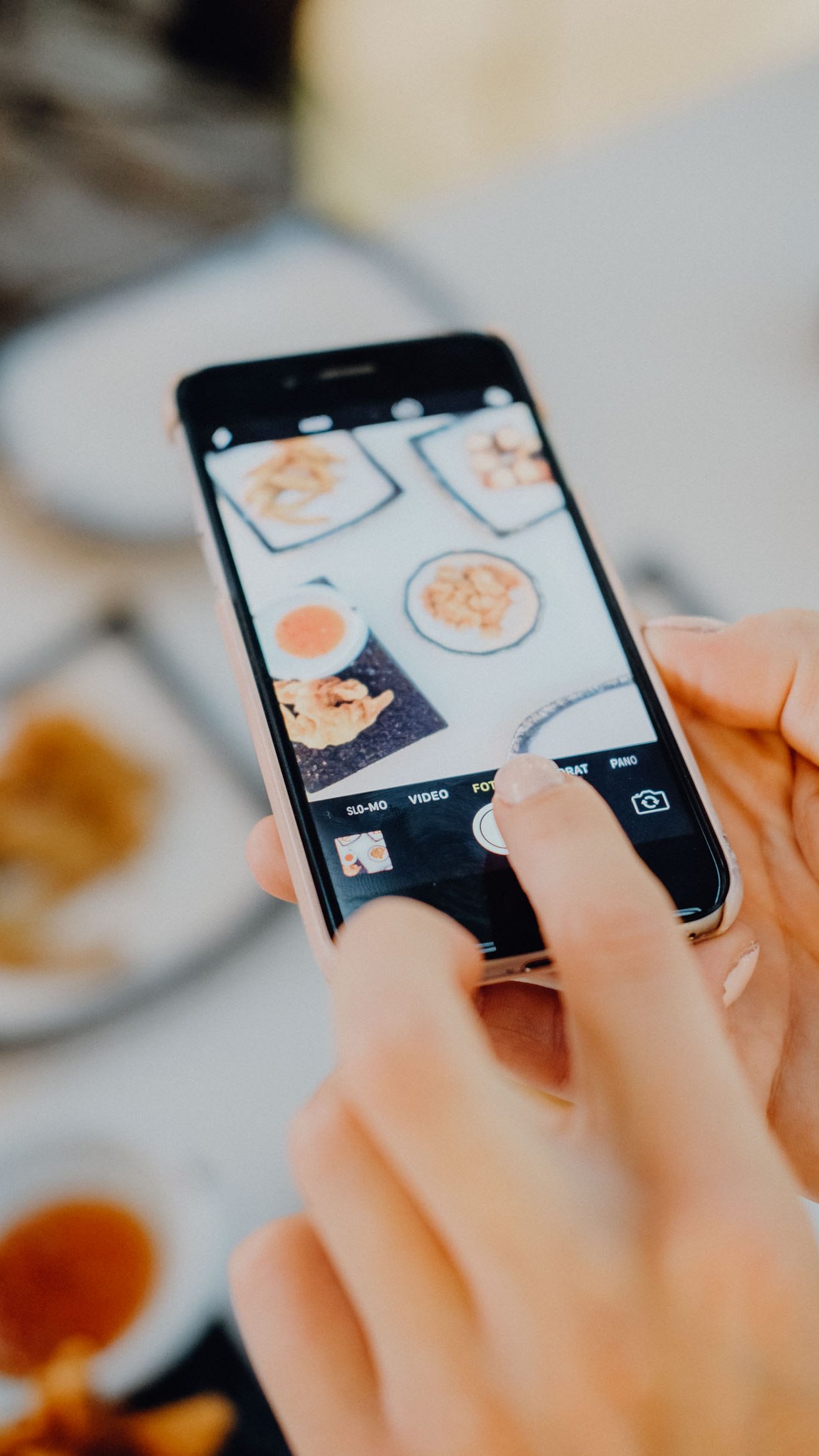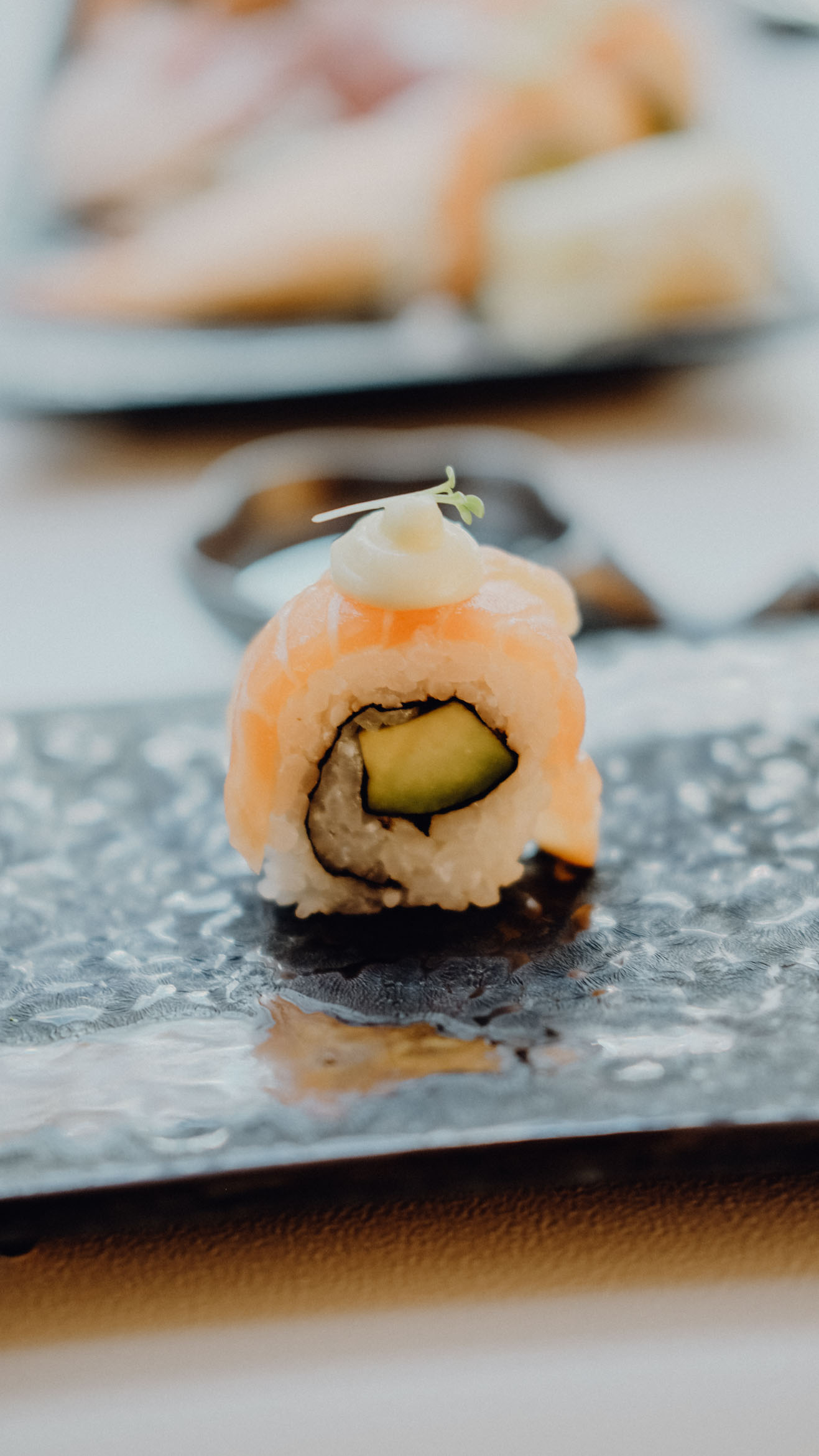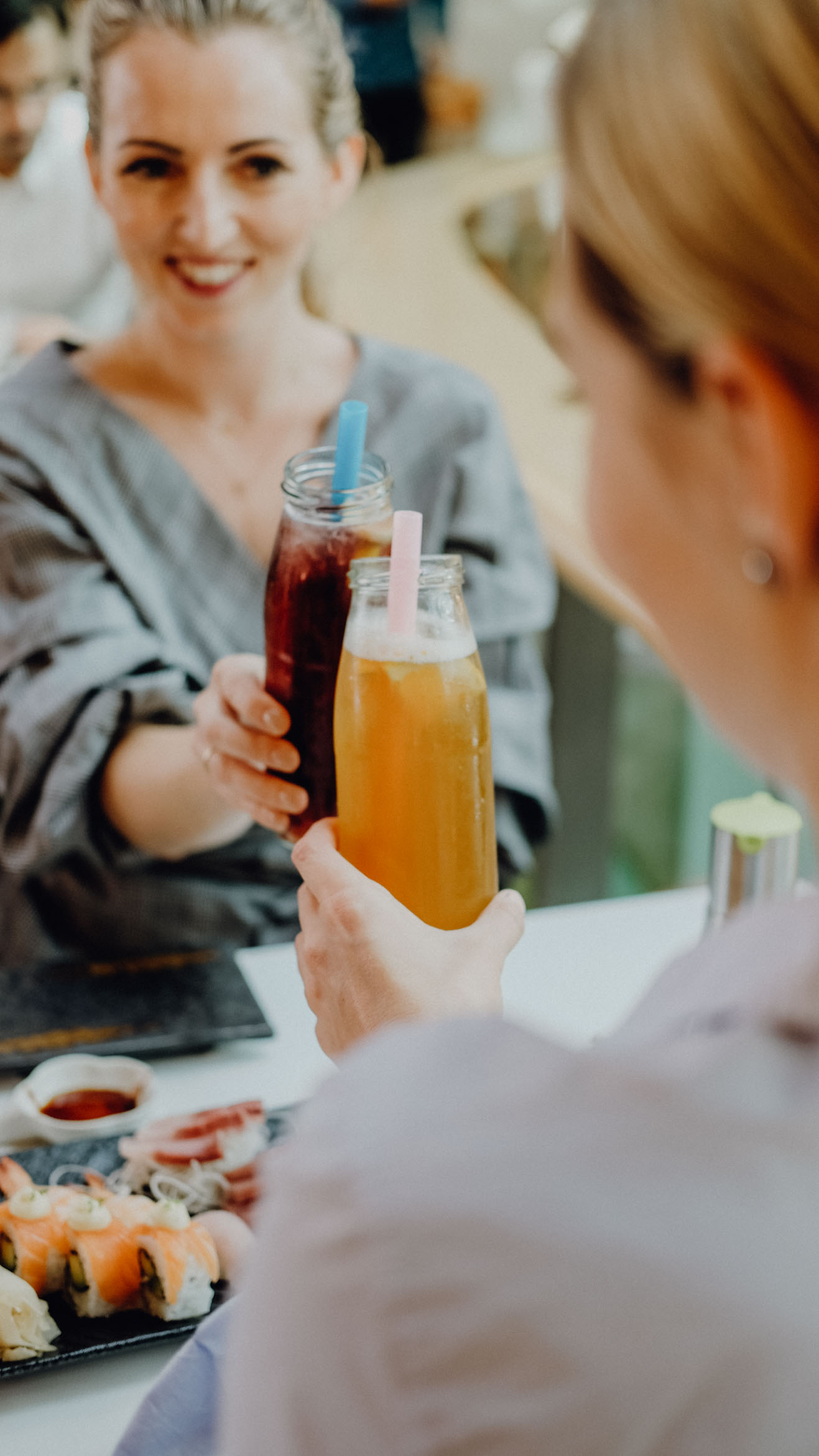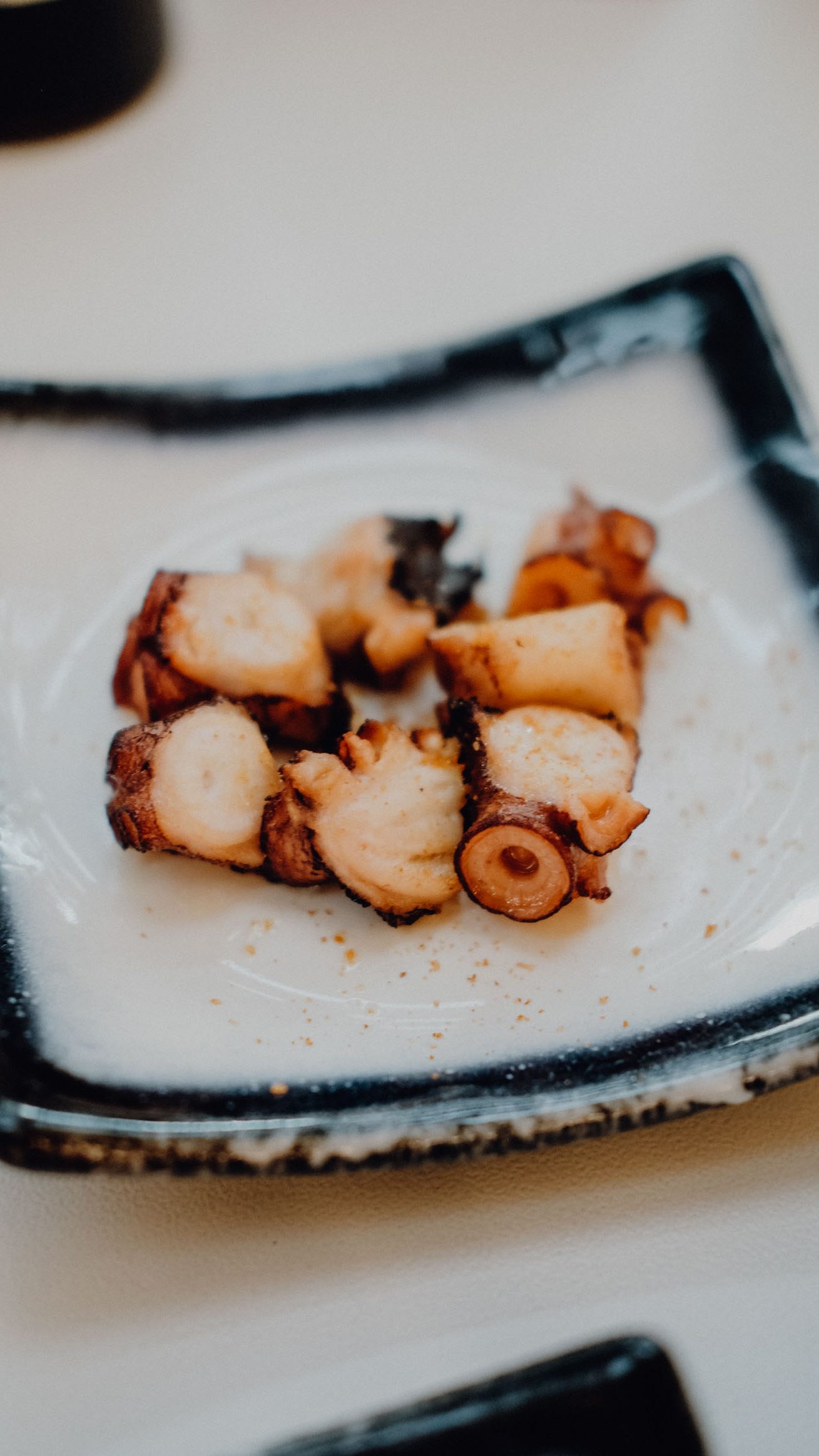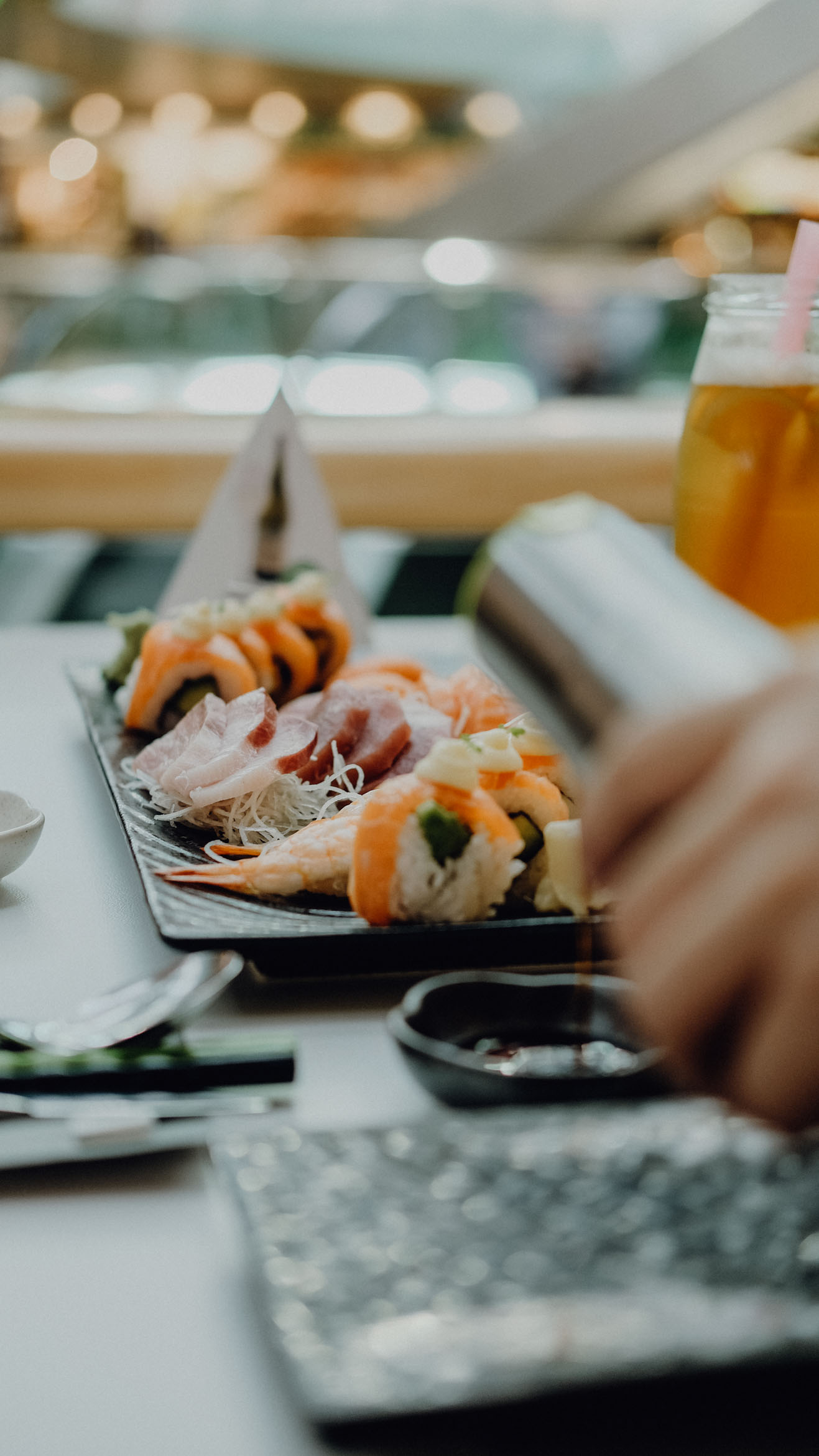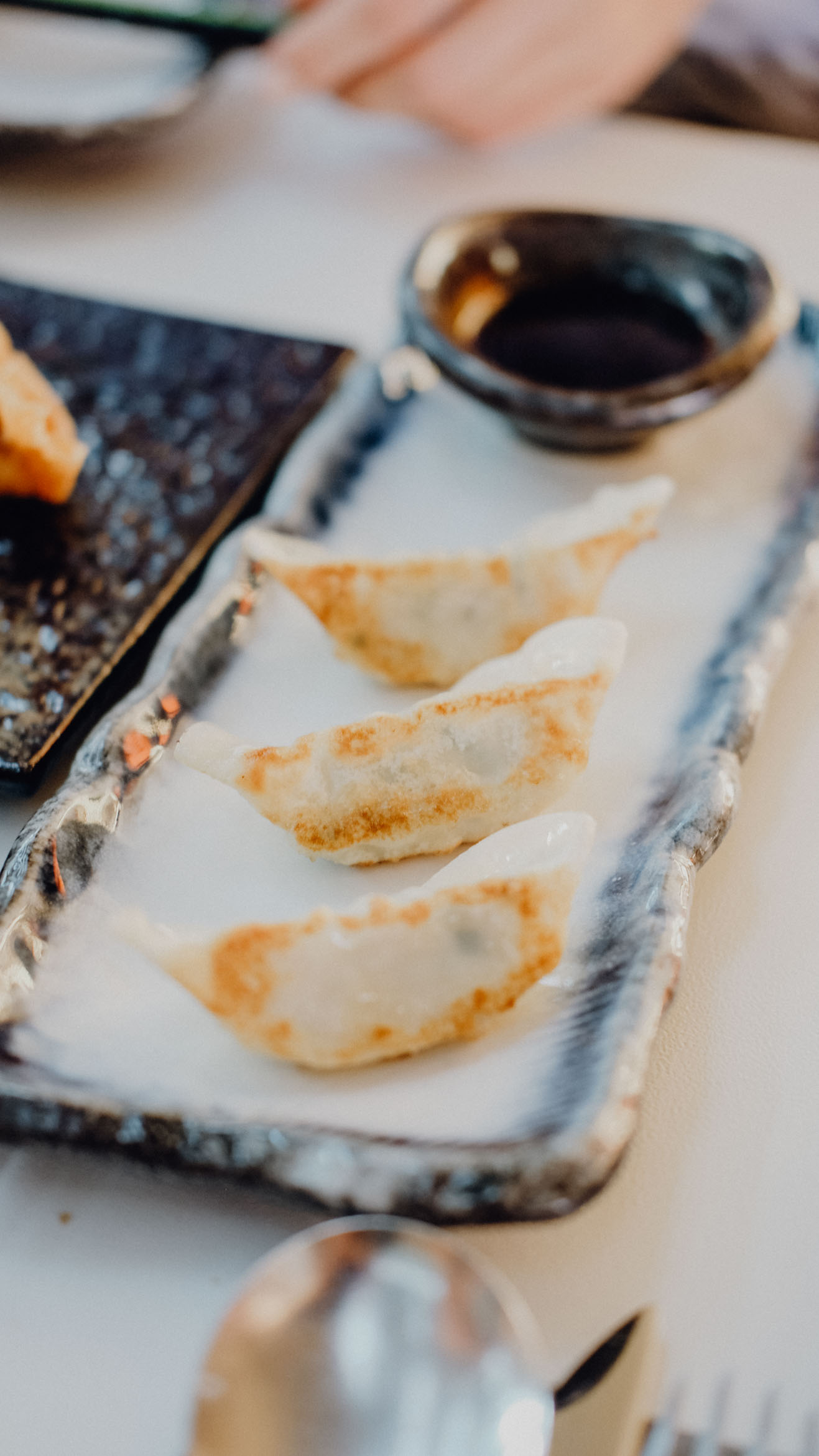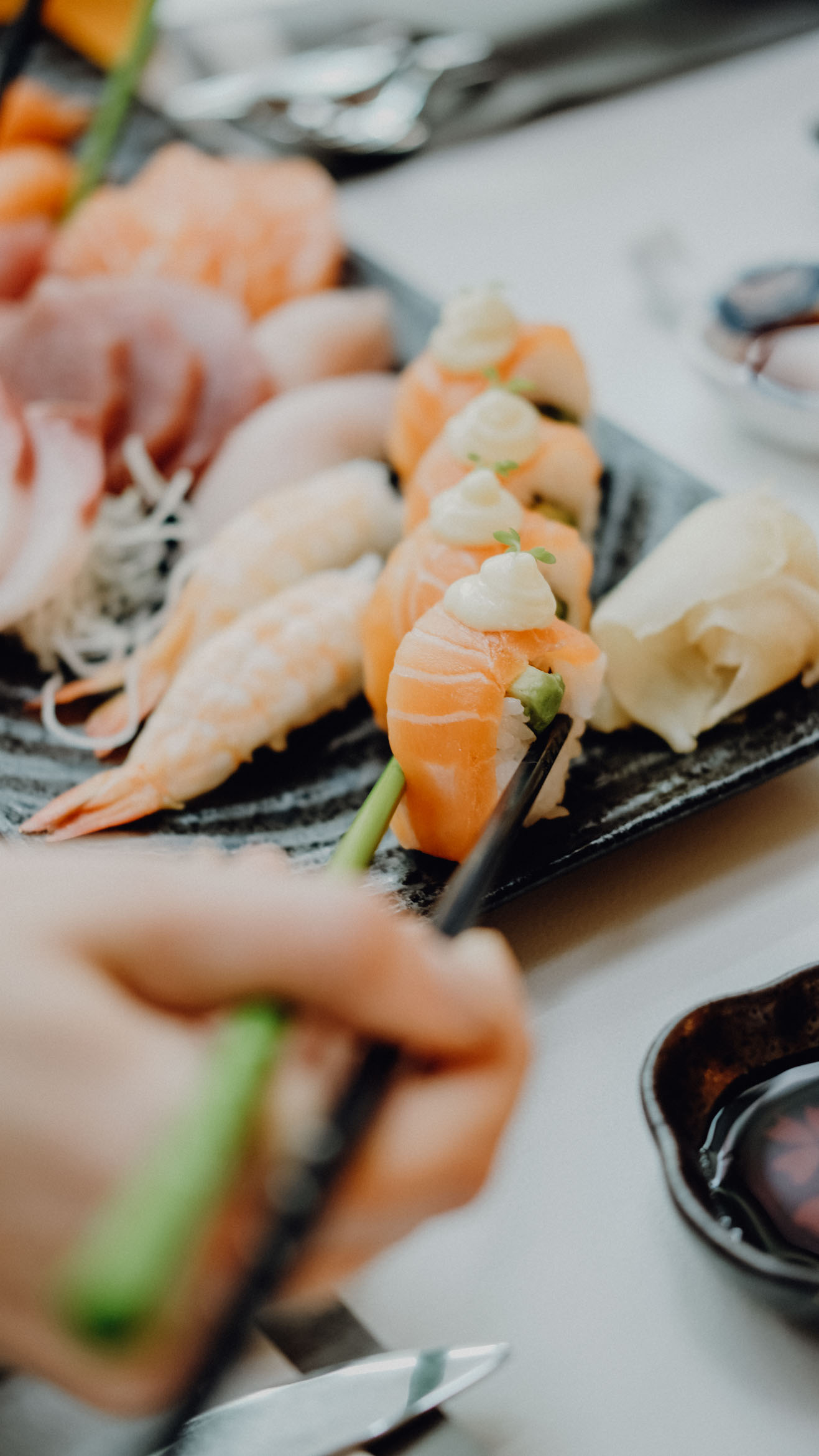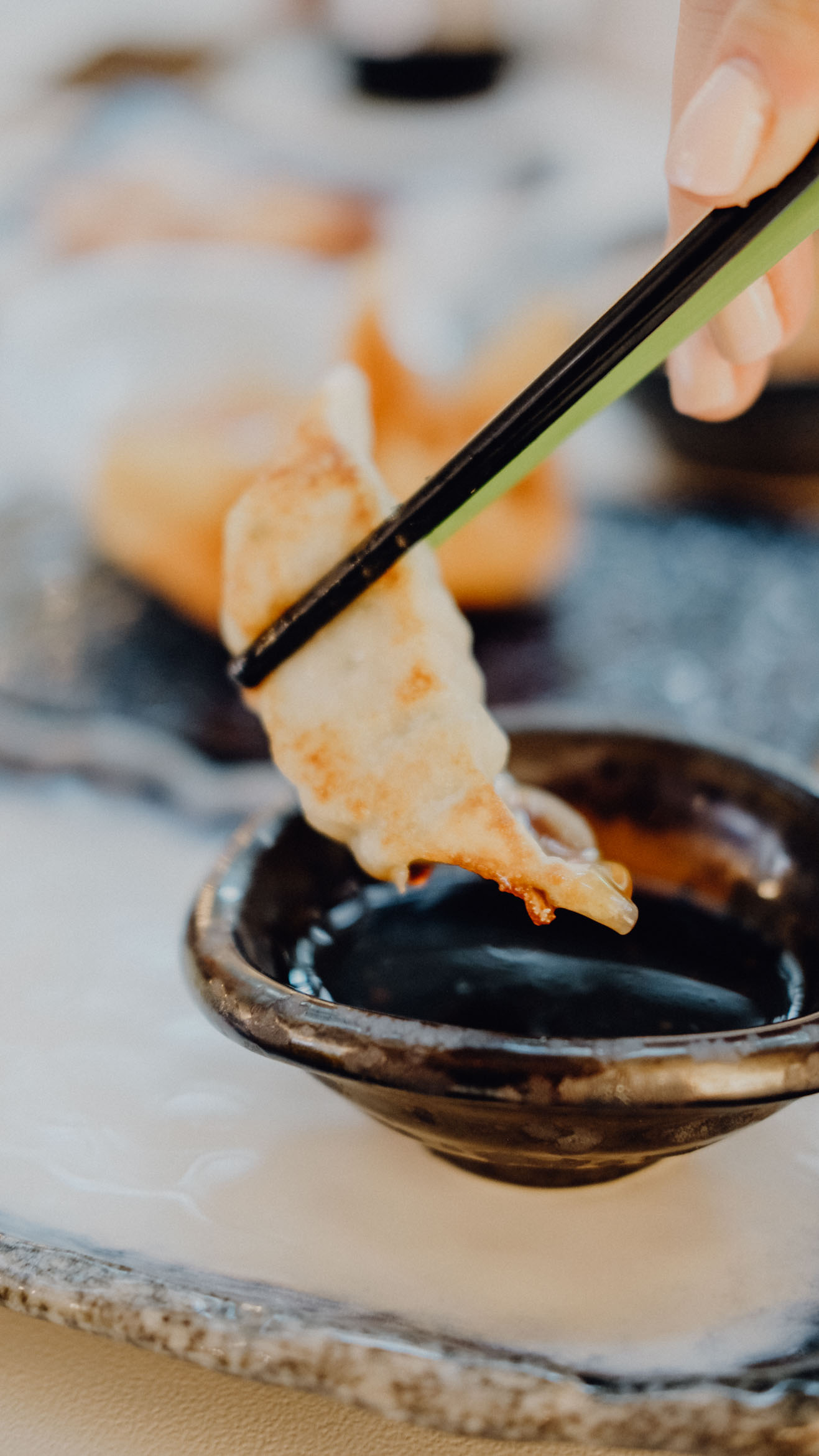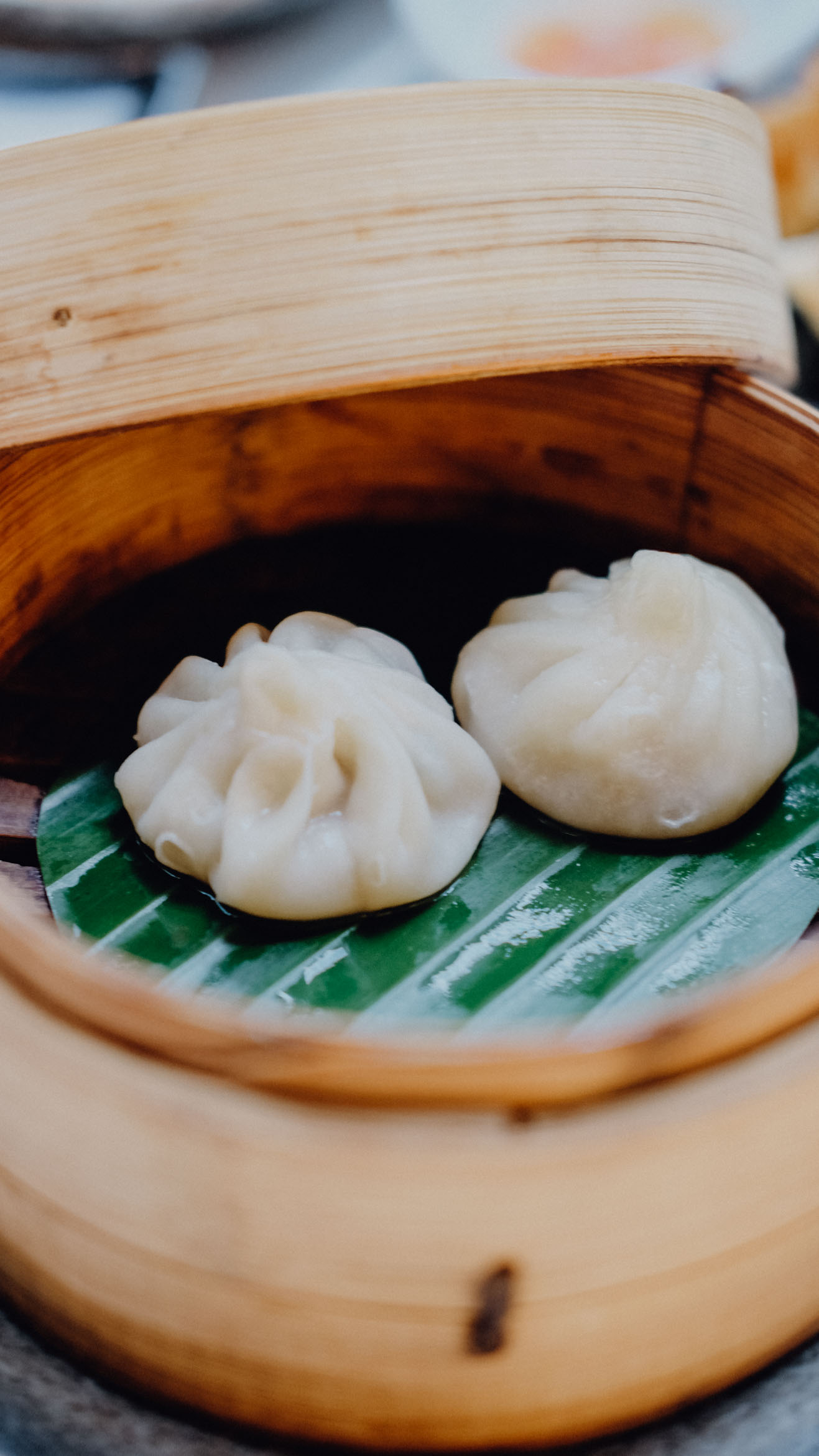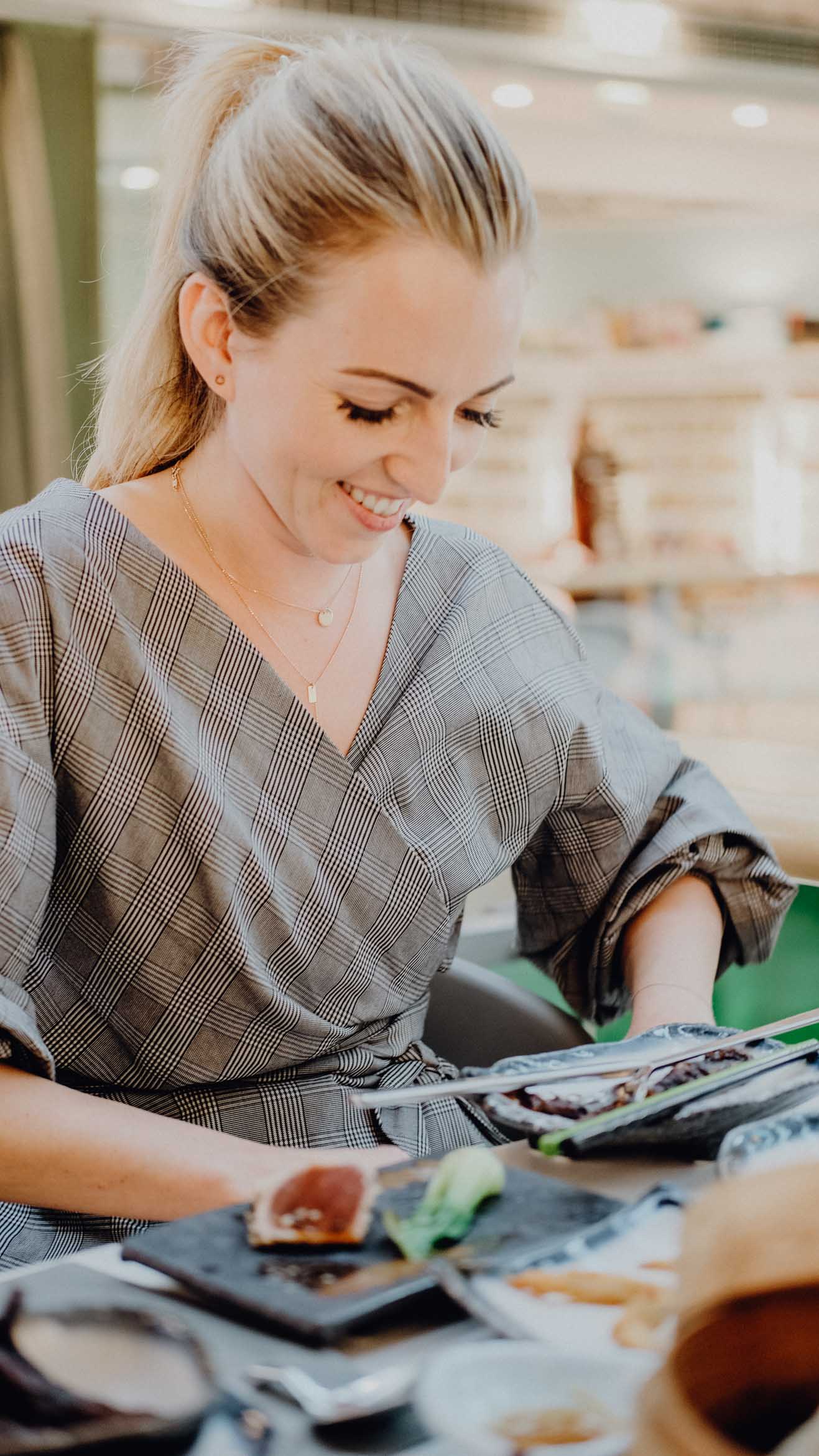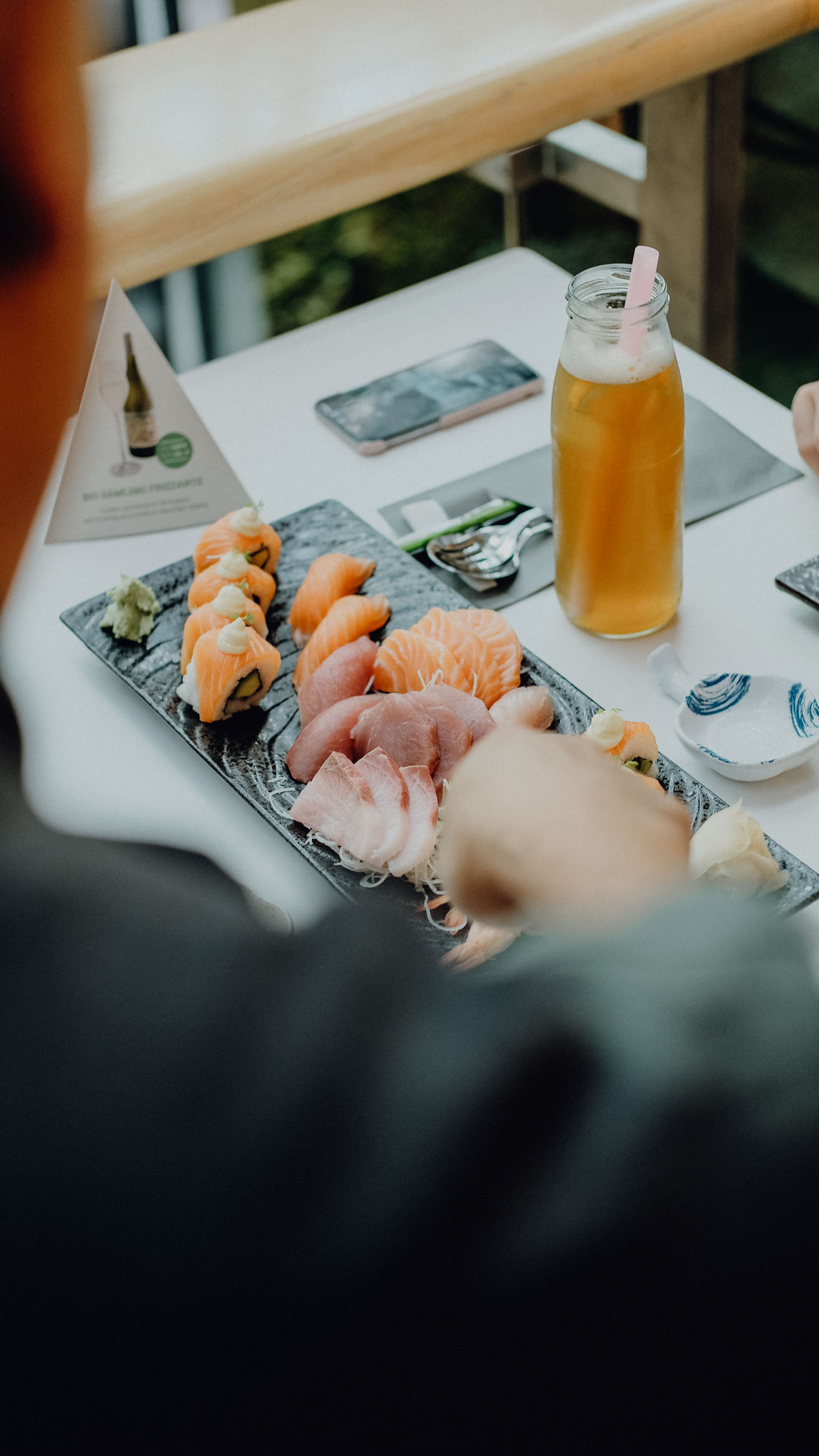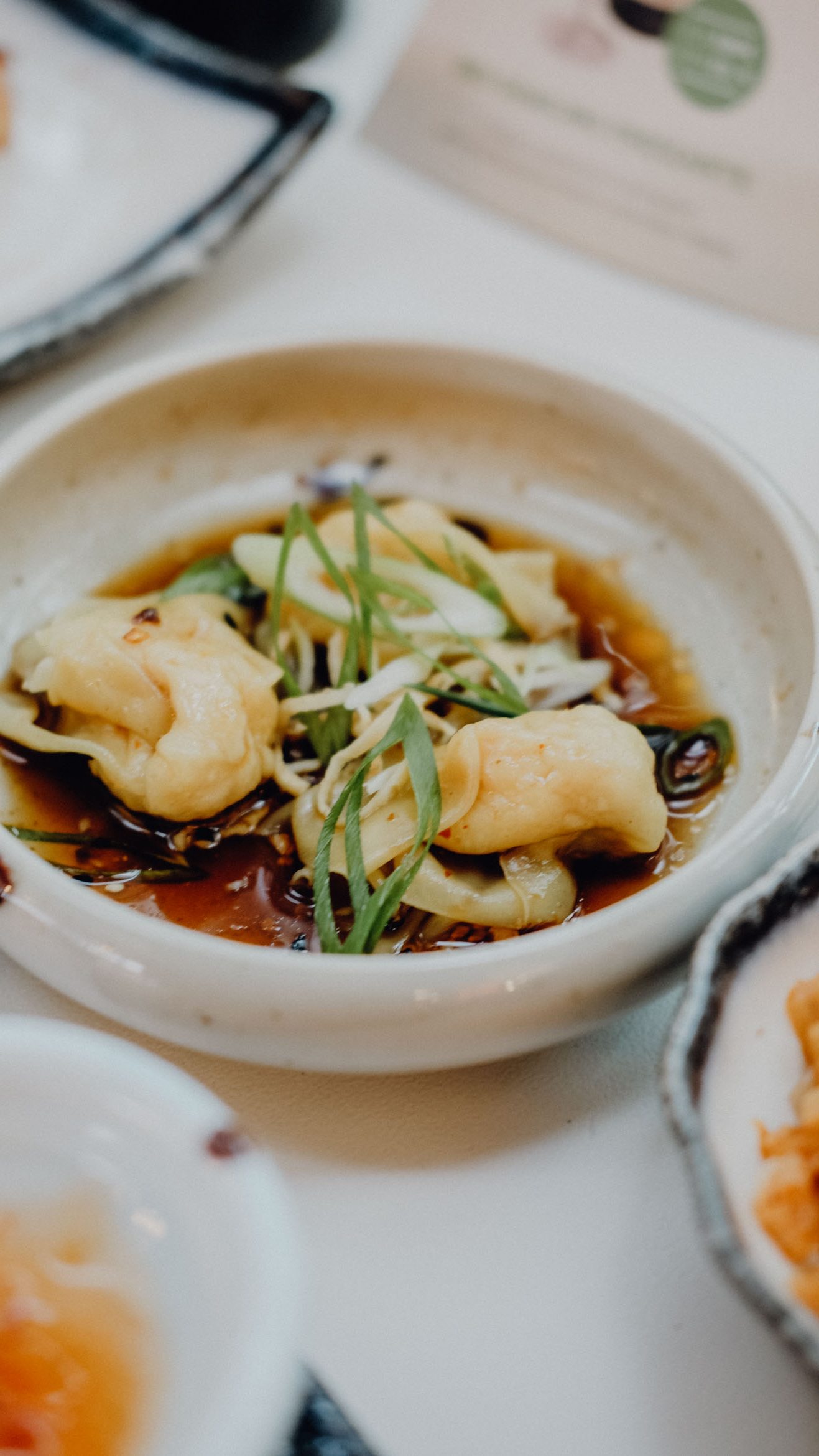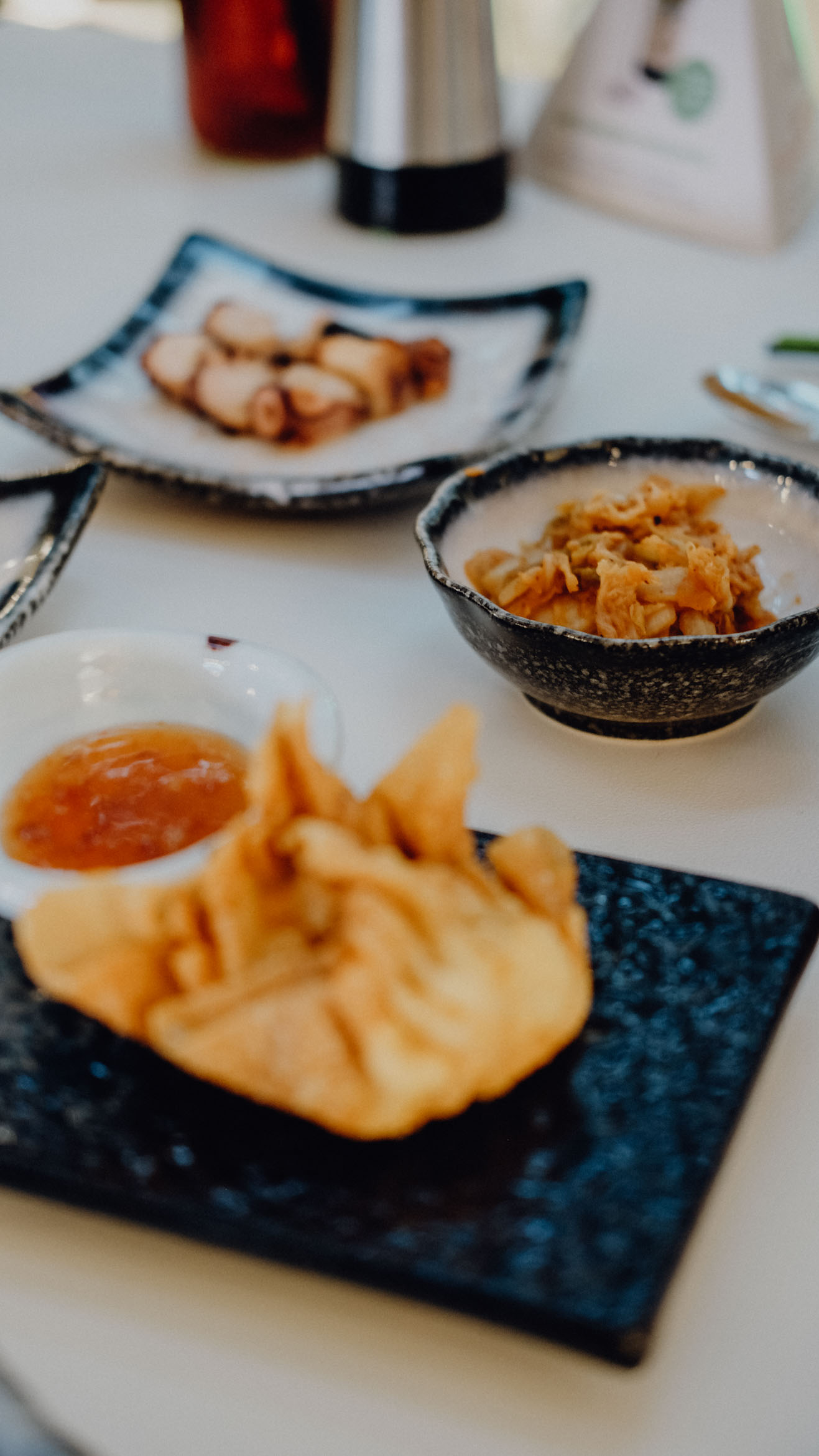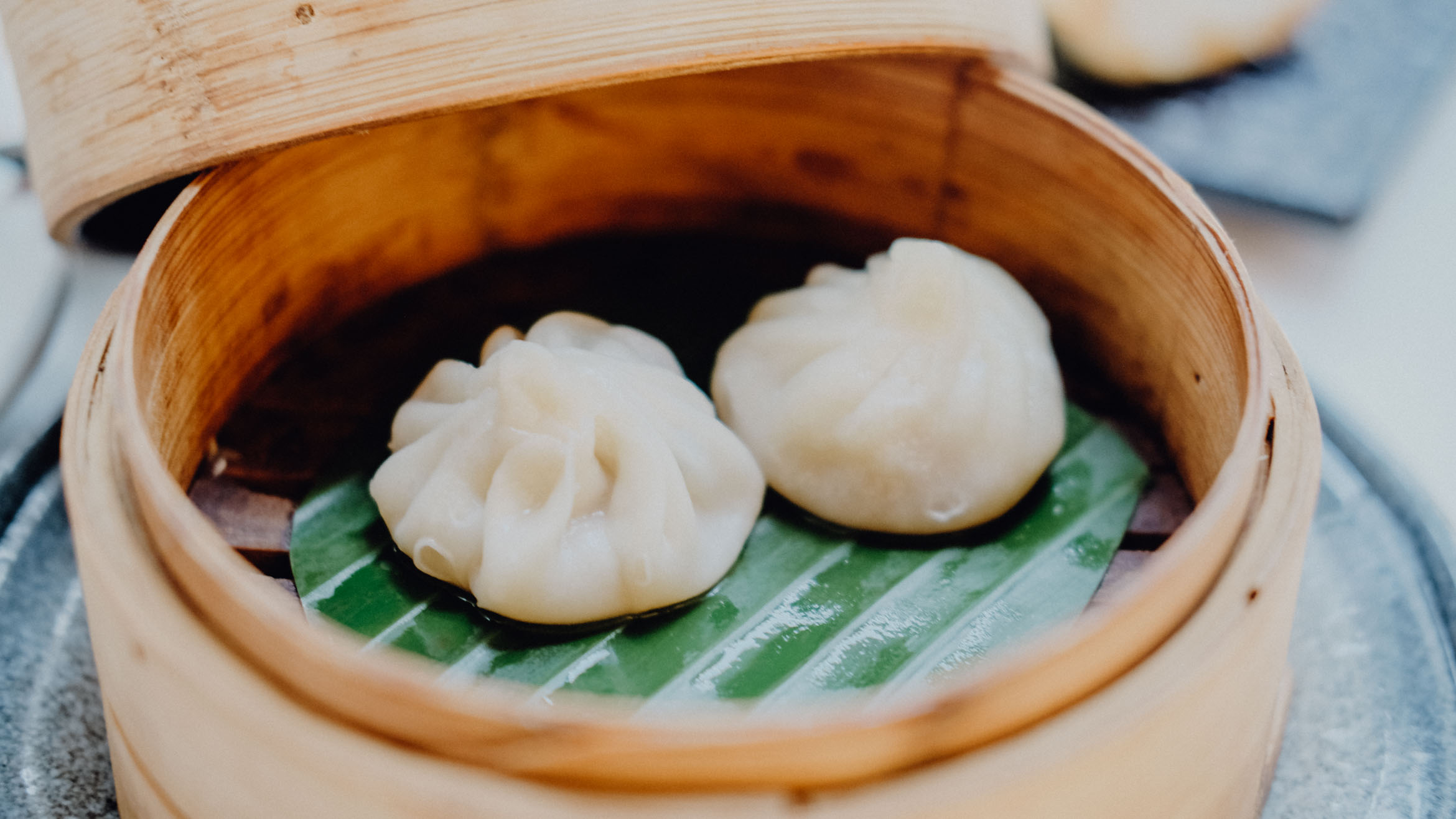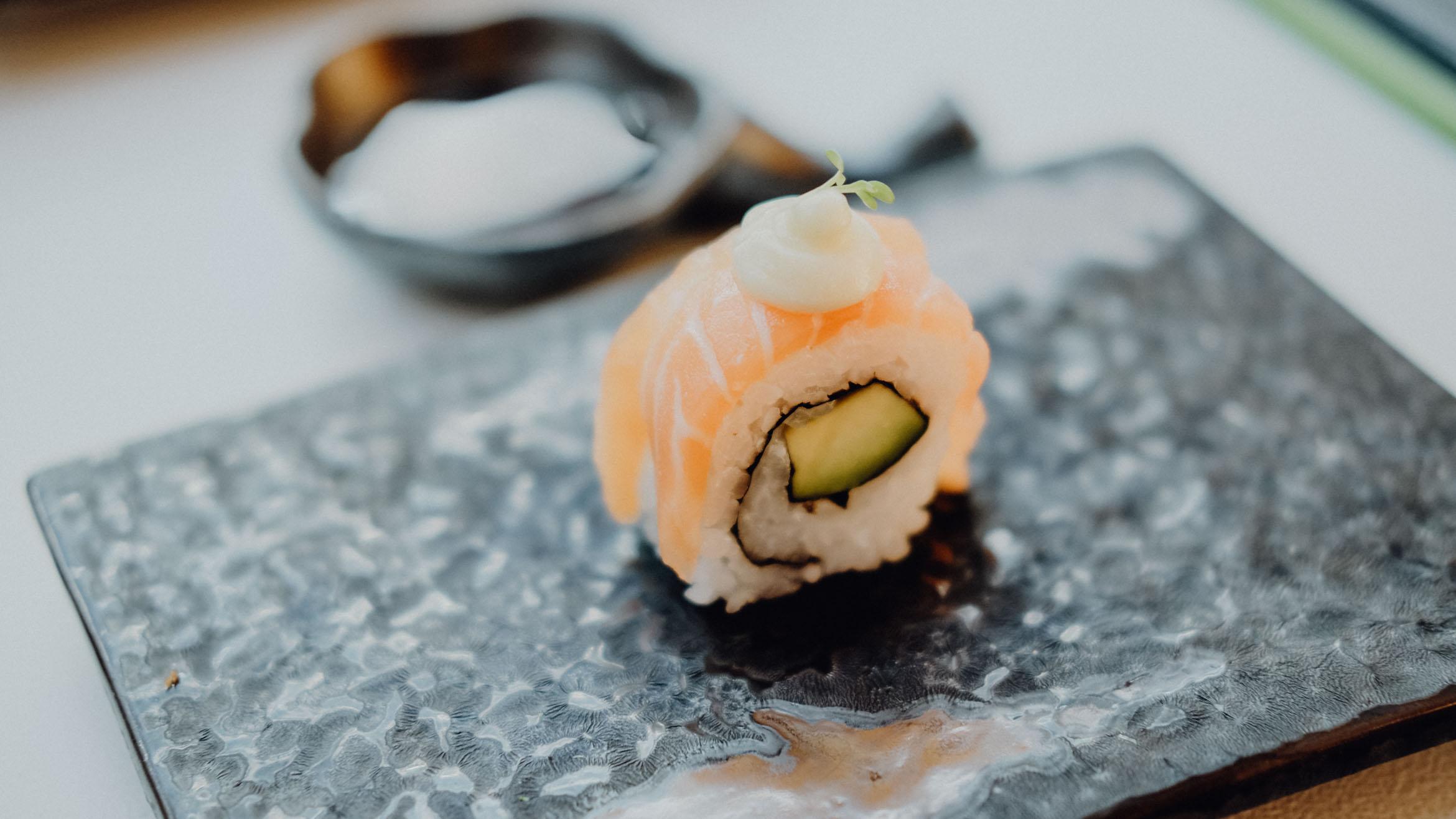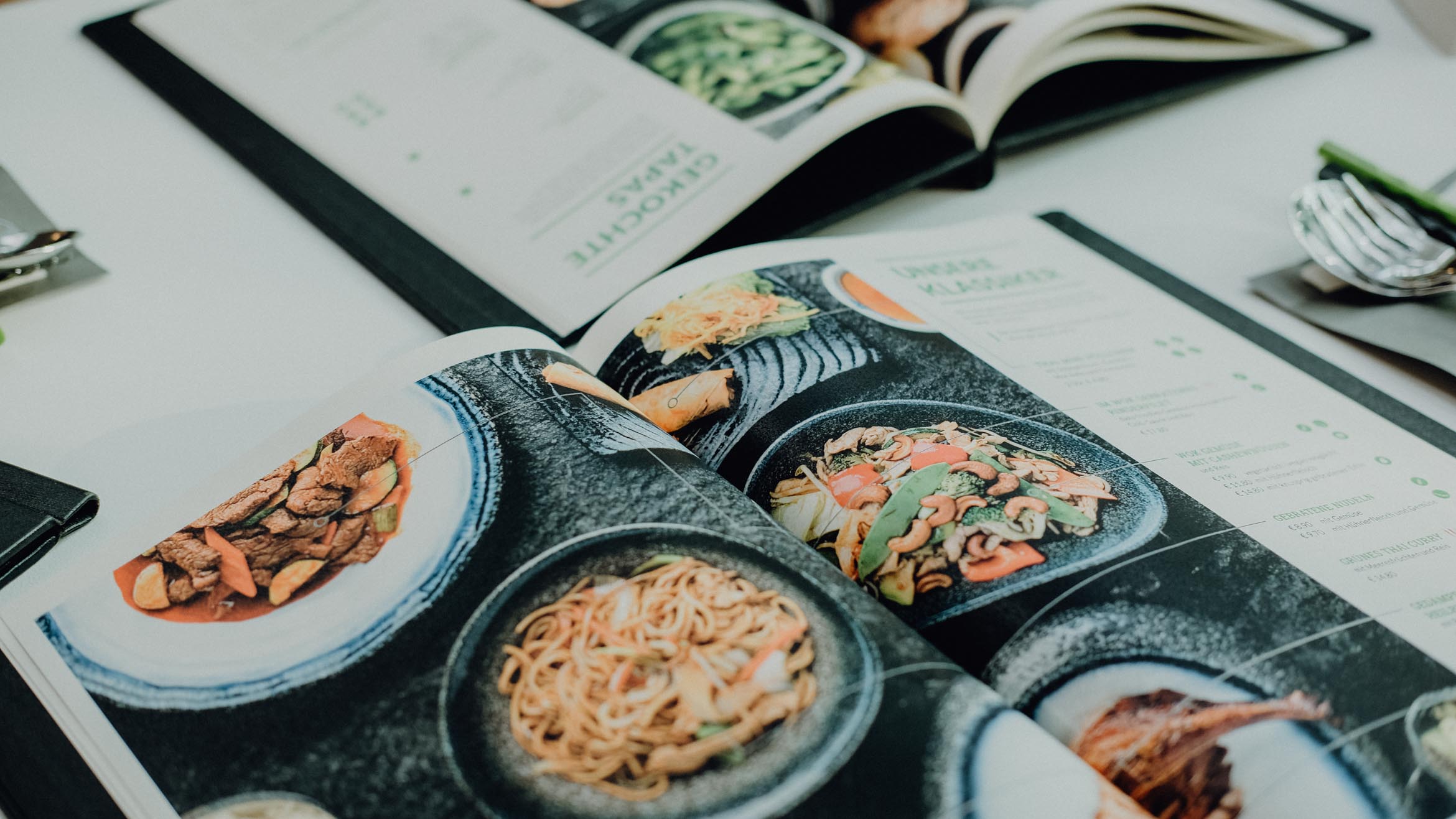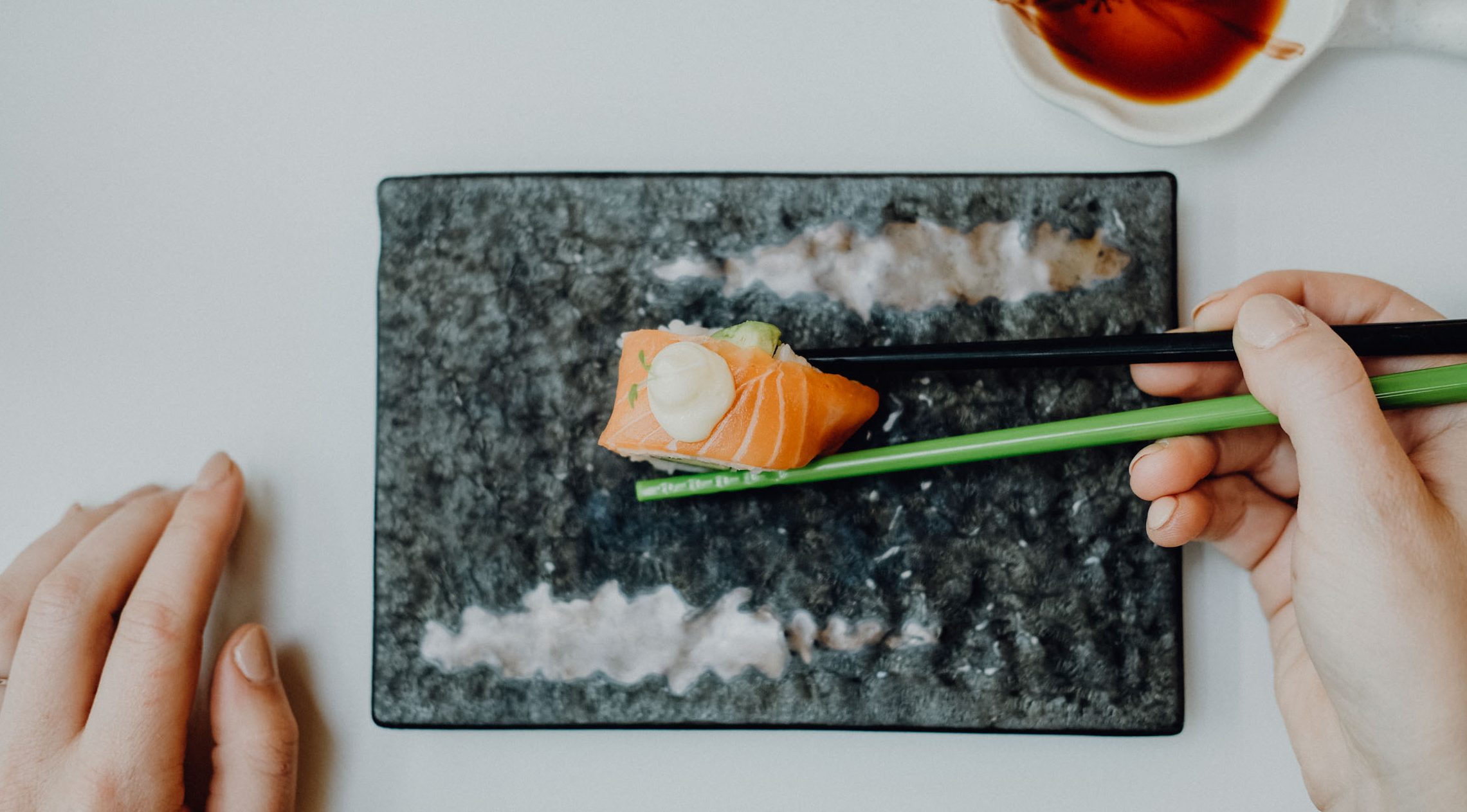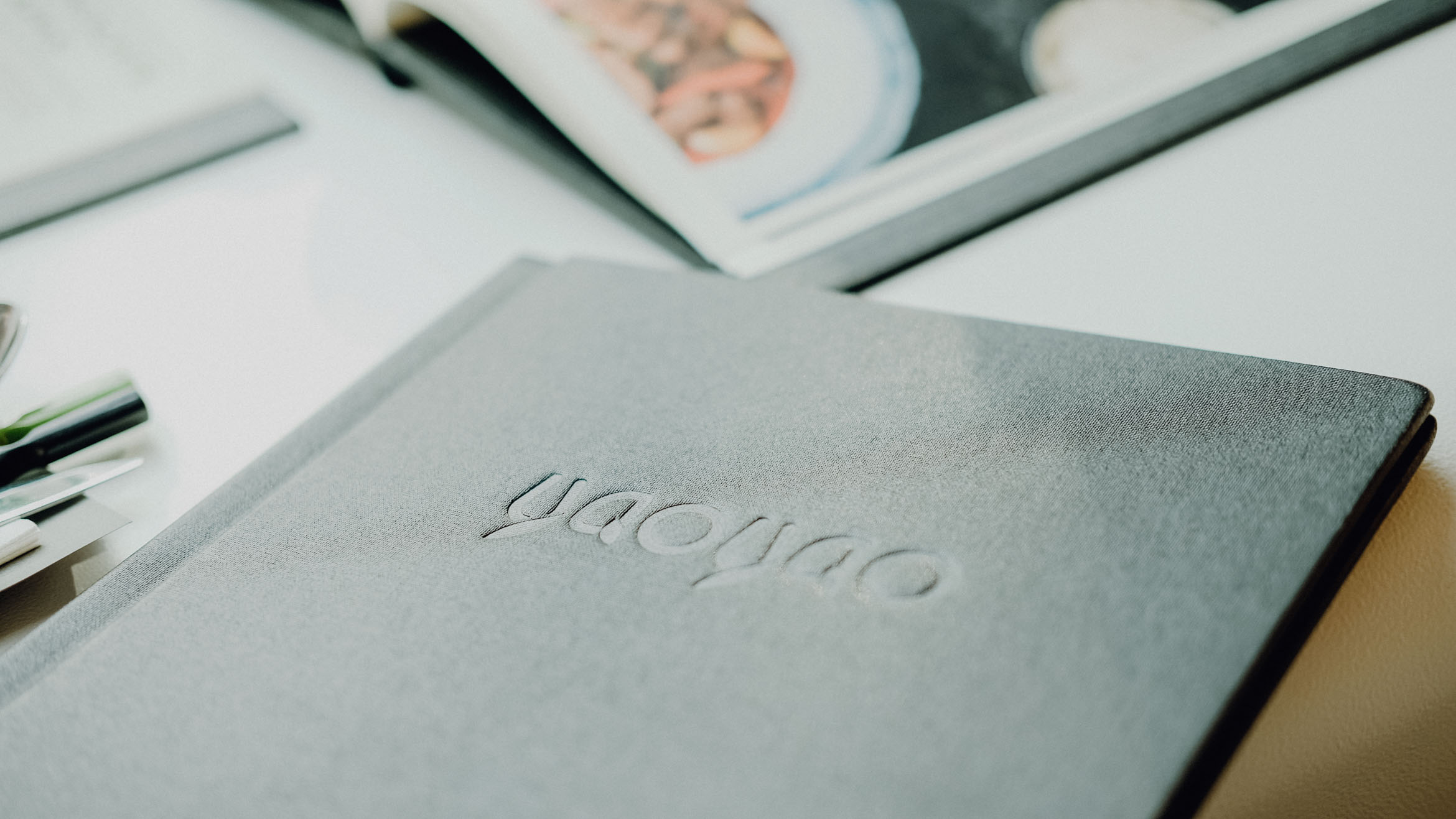 Thanks to BEYOND Digital for taking all photos.
---
English – Salzburg for Foodies – Yao Yao Europark
Are you looking for some food tips in Salzburg? Today I'll show you one of my favorite restaurants in town: The YAO YAO Restaurant! Believe it or not it's in a shopping center and I know what you're thinking right now. Shopping Centers usually offer not always the best selection of restaurants when it comes to quality and taste. But in Salzburg we are very lucky as there is a really good one in the Shopping Center, called Europark. Why do I love it so much? It offers a variety of asian cuisines but using a lot of local products. The mix of that is kind of unique and super delicious. Next to the fact that they were honored by some restaurant guides a couple of times they always kept the quality standards very high.
End of August 2017 they renovated everything and reopened it in an even more stylish and modern way when it comes to their interior. But also the menu changed a bit. Now you can order asian specialities like chicken feet, pig's ear or pork tongue. You definitely should try something exotic and in case your are not that adventurous you still get a lot of casual chinese, thai, vietnamese and japanese food. Whenever I go there I order a sushi plate as well of course! They are producing own craft beer, sirup and even vinegar. I recommend to order a Mango Tango or a Vitaminchen.
They opened from Monday till Saturday from 11:30 am until 23:00 pm and even offer take away service!
BTW this post is not sponsored , I just love the food there, so that's all! More Salzburg Tips soon here. Xo, Christina